A Disbursement Report Summary is an overview of orders completed by the driver during the designated compensation period. In the subject line will be the dates for which the driver took deliveries. Upon opening the email there will be an overview of orders and the total commission that the driver is set to receive.
Below is a list of commissions that make up the total commission

Base commission

Extra mileage commission

Surge Commission

Adjustments

Incentives

Gratuity

Deductions
Example: This report can be read as follows: The driver completed 3 orders from January 16 - January 18 for a total of $94.59. The total commission is made up of base commission and gratuity, there were no additional incentives or adjustments. The driver did not have any deductions applied during this time frame.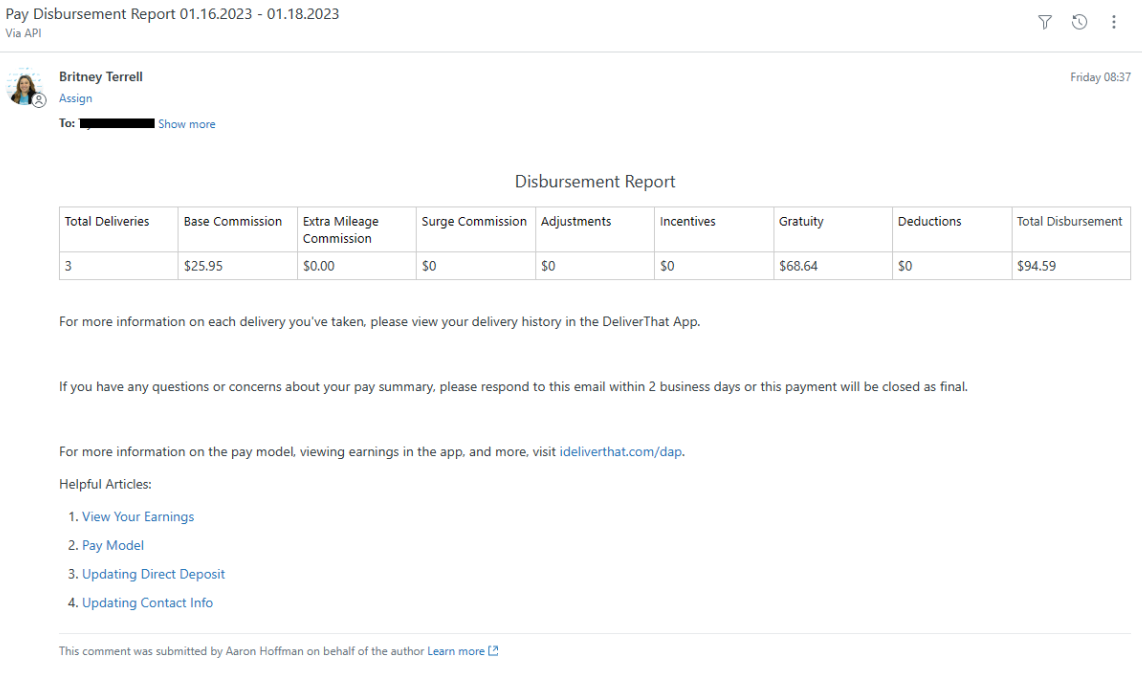 As a reminder, our compensation week runs Monday - Wednesday, receive commission on Friday. If deliveries are taken Thursday - Sunday, the driver will receive their commission on Wednesday.